Like many of you out there, we also have dogs in our family and know how much they can enrich ones life. We feel, as many of you do, our dogs are part of our family, each with their own personality, quirks and individuality. Your dog(s) are your companion and friends, giving you lifetime of unconditional love and friendship. They do however, require and need love, attention and exercise.
We would like to extend ourselves to help you with the care of your dog(s). We know many of you have busy schedules, work long hours or have to go out-of-town. Bone on the Bayou is just the place for your dog(s) to play and socialize with other dogs.
Your dog(s) will burn off all that extra energy in our indoor and outdoor play areas. A day at Bone on the Bayou means your dog(s) are cared for and never alone.
So, if you are tired of feeling guilty for leaving your dog(s) at home alone all day, have them spend that time with us. Always know that while you are at work or out they are meeting new friends, playing, running and having fun.
Your dog(s) will be placed in supervised, interactive playgroups as well as walks throughout the day. Playgroups are based upon age, size and temperament levels of your dog. These groups are divided into three categories: small, large energetic, and senior less energetic.
In our main building we offer two playrooms for the smaller and senior dog. The smaller and senior dogs are also taken outside throughout the day as well.
For the larger energetic dogs, we offer a large fenced area with a large climate controlled building. The building offer a large running space with rubber flooring for your dog(s) joints. The dogs under supervision, are free to run and play all day.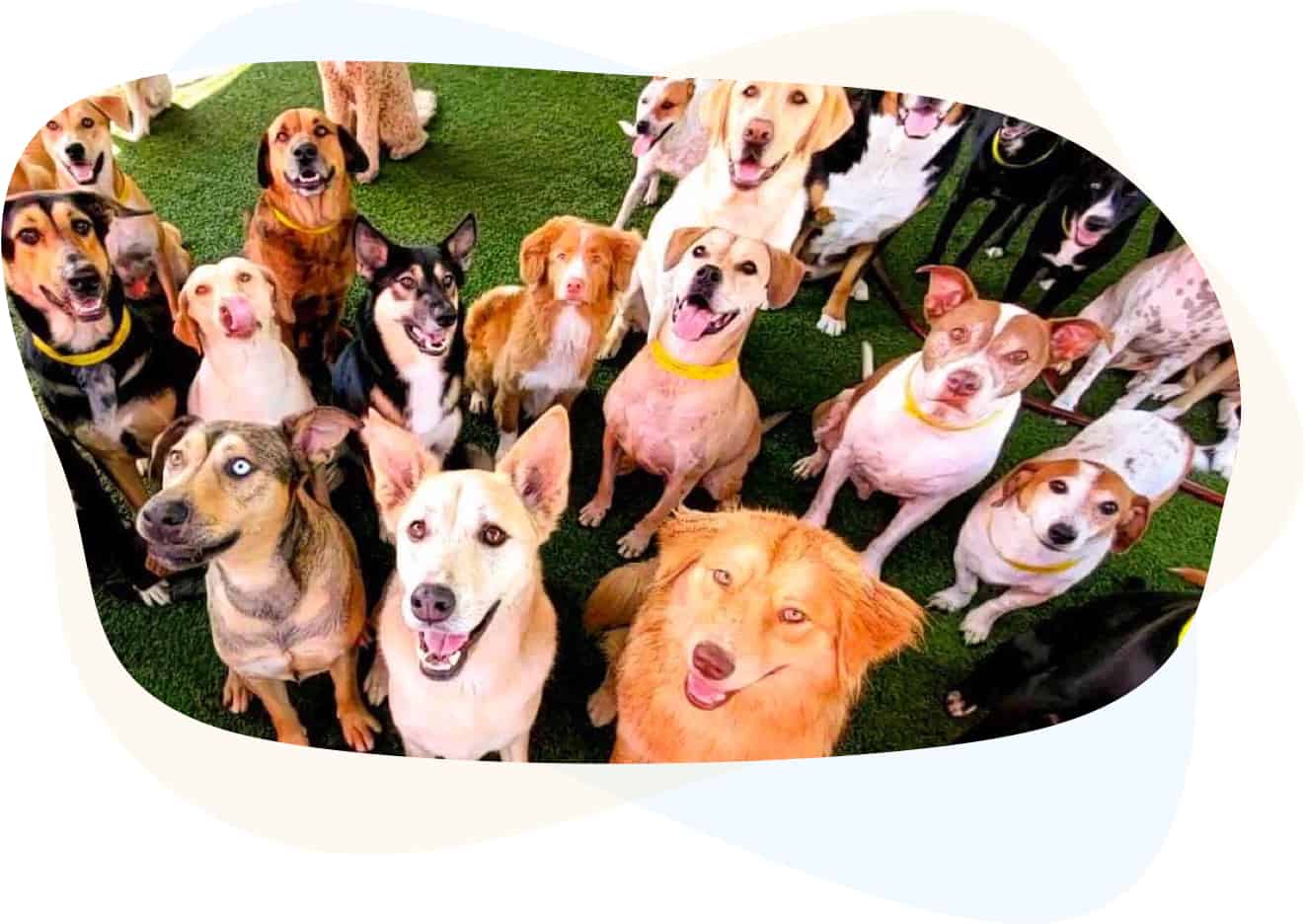 The Benefits of Playtime:
Provides a fun, stimulating play atmosphere for your dog(s) instead of them spending their days at home alone
Improves Pet's Social Skills
Provides adequate exercise which improves their health and well being
Decreases Canine Separation Anxiety
Playtime Rates:
Per dog - $24/day
*All daycare guests must be spayed or neutered