My husband and I have lived in the Heights and worked in the Greater Houston area for many years. We have worked and served in the medical profession our entire adult life. However, it is our love for animals that has led us here.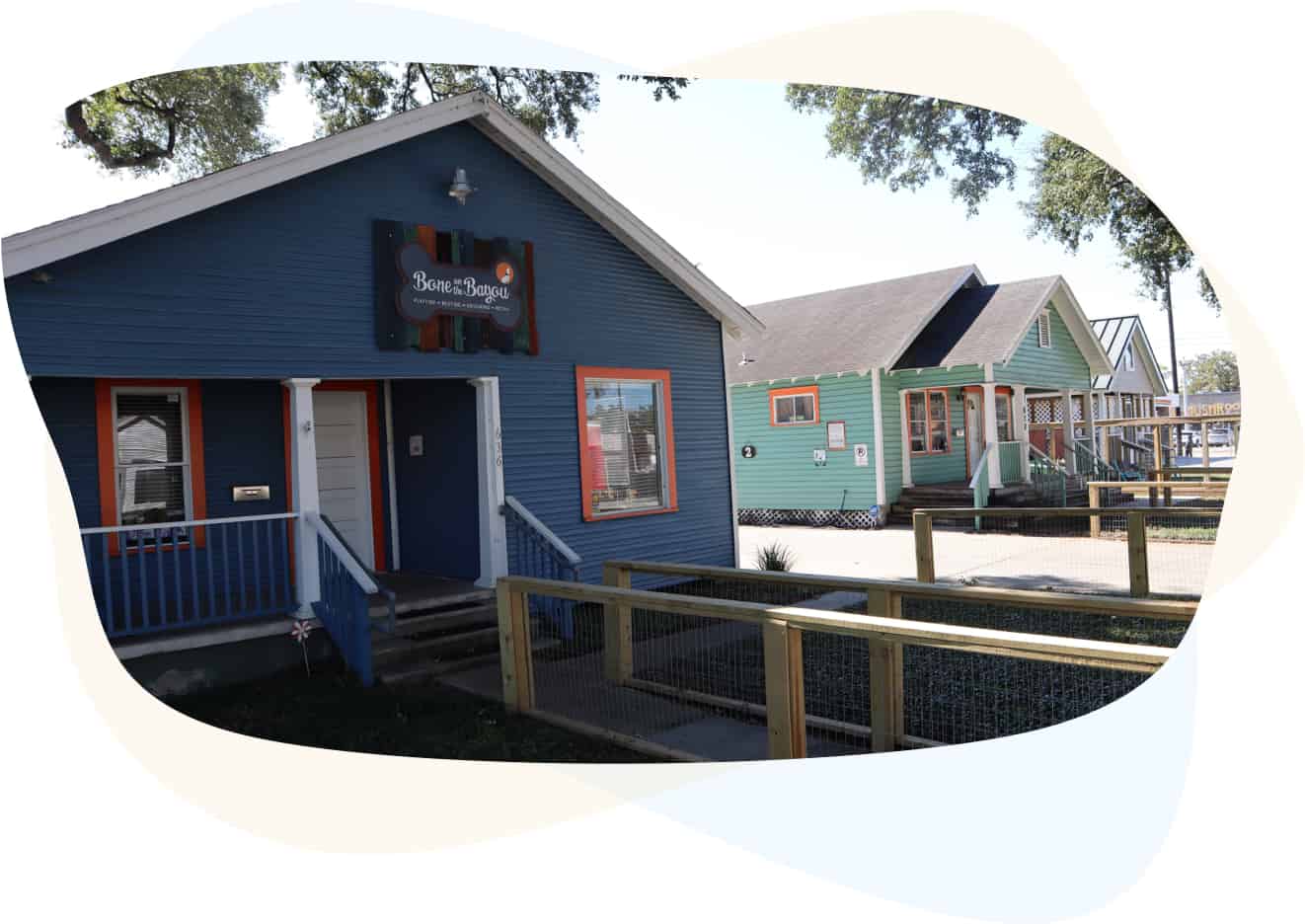 Bone on the Bayou is a small and family owned business. Your dog(s) will be allowed to feel as if they are in their home. Nothing is more important to us than the health, happiness and well being of your dog(s). We provide your dog(s) with a safe, clean and fun environment, just like your home. They will get plenty of attention, daily walks and playtime.
We also do vacation time for your dog(s). When you are on vacation have peace of mind that your dog(s) are safe and receiving the proper care that they need. Call or stop by to see how we can help you.
Over the last decade, Bone on the Bayou (formally 20th Street Grooming & Doggie Daycare) has grown from a single little bungalow on West 20th Street to a multi-building go-to destination for local pet owners.
Our services include everything from sleepovers and day care to professional grooming and baths.
That way your pup can look their best and have a safe, fun place to play. We treat your pets like part of our family because that's how we see them. Our team will greet you both when you walk in and then get your furry friend ready for all the excitement they'll have here. We can't wait to show you firsthand what's kept people coming back year after year.